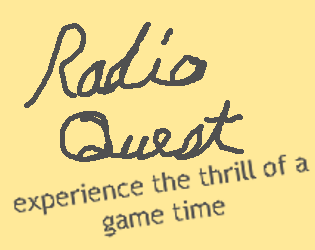 RADIOQUEST
in this exciting and daring entry into the universe of video games, no man has truly achieved this excitement. you must help a stranger who has confused your status of being with a close friend of his, to carry out a penultimate fetch quest.
control your inner thoughts with the arrow keys or WASD
THIS INTERACTIVE ARTWORK WAS CREATED FOR ITCH.IO BITSYJAM.